Kings Path Enduro Race
From 12th til 13th of August 2017, the second edition of the
Kings Path Enduro Race
took place in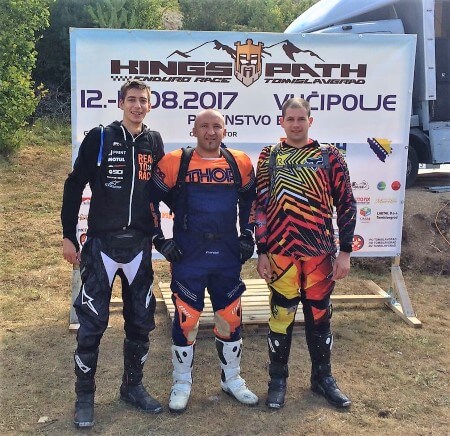 Tomislavgrad, Bosnia. This race can be seen as the national championship of Bosnia and Herzegovina.
The participants could choose one out of four categories to compete in, namely laby, light, veteran +40 and expert.
One of our tour guides, Ivan Coric, successfully participated in the light category. With a time of 2:28:22,27, he managed to beat his competitors on his KTM 300 by far and won the race!
You can find some impressions from the race
here
.
Results:
The picture shows our proud guide (middle) along with Marko Karacic (left), who got second and Ivo Bilan (right), who got third. Congratulations to all participants and Ivan!