Travel information about Spain
Before you're heading out on your adventure with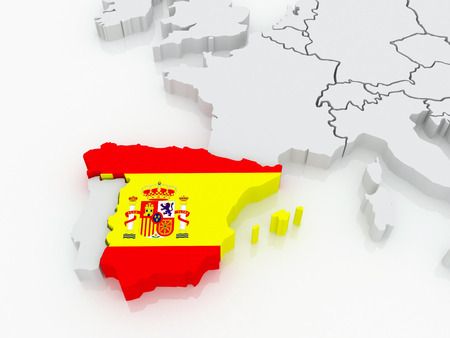 us, we would like to provide you with some basic knowledge on the country you're travelling to. Spain is the largest country of the Iberic half-island, and besides of the mainland, the island groups of the Canaries and Balearics as well as the cities Ceuta and Melilla belong to this country. Thanks to its multifaceted landscapes, Spain has been one of the most popular destinations of Europe for years.
The climate of Spain varies heavily between the different areas, therefore the best travel time also varies a lot. Andalusia is mostly visited in summer, which is mainly contributable to its connection to the coast. However, it can become really hot in the summer and therefore the pre-season and post-season are also great travel times, especially if you are planning on doing lots of sports. Another benefit of travelling at this time are the lower tourist numbers, which lead to the touristic activities being less crowded.
The official language is Spanish and the country's capital is Madrid. Spain lies within the same time zone like Germany and the local currency is Euro as well. Additionally, you can often pay by credit card.
To enter the country, it is necessary to be able to show the ID card or passport of each passenger. If you are planning on entering the country by car, EU-citizens also need the insurance certificate as well as a proof of payment from your insurance. Even though most roads can be used for free, sometimes tolls do arise. These tolls can normally be paid for in cash or by credit card. Another good way to travel to Spain is by plane. The airports with the most international connections are Madrid (MAD) and Barcelona (BCN), however the ones closest to La Herradura, where our tours start, are Granada (GRX) and Málaga (AGP). From these airports, you can get to your final destination by train or bus for example. You can further information on how to travel to Spain on the website of the Spanish tourism association.
If you want to travel with your pet, it is generally important to mention that muzzles are obligatory in some regions of Spain, that not all apartments and especially not many restaurants accepts animals and that the local municipalities regulate when and where animals may be taken. However, there are more regulations that are specific to the country you are entering Spain from and to the type of pet. Thus, please do some research regarding your specific case beforehand.
Additionally, smoking generally is prohibited in closed public places. This also applies to health centers and playgrounds as well as their outdoor locations.
It is highly suggested to take your European health insurance card with you, as otherwise you would have to pay for all arising medical costs yourself.
Now, that you have got a general overview of what to expect on your trip to Spain, you can take a look at the website of the government of the UK on travel advice for Spain to get even more information. We at Viaduro care for your safety, and therefore we would like to provide you with some information that enables you to travel safely. However, we can always only assume which information is important to the average traveler, so you might as well look for more information regarding your specific needs elsewhere (for example but not exclusively on the site of the German ministry of foreign affairs). Although we are regularly updating this information, it might also happen that not everything is up to date as frequent changes can always take place, thus, all information provided is not legally binding.
One last advice, please always make sure to listen to our guides! We can guarantee you that the only thing they want you to do - except having fun of course - is to be safe, and they are the ones that know this country best and that have the best overview of the ongoing situation. With that being said, you are now ready to read through the actual travel information. Enjoy your trip!
- last update: 08.11.17 -